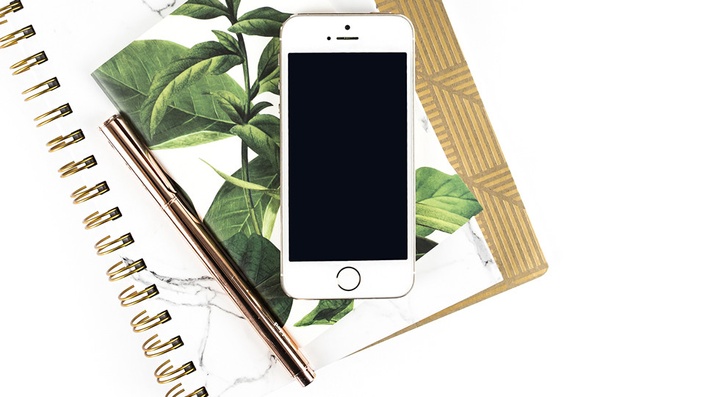 Planning for Success: Business Planning and Time Management for Solopreneurs
Say goodbye to overwhelm and hello to real results.
Building an online business can feel overwhelming.
There's so much to do and never enough time.
You need to email your subscribers...find great content to share on social media... finish the opt-in freebie you've been procrastinating on... and plan out your blog posts for next month (or heck, for next week).

Oh, and of course, you need to write a blog post or two, upload them, add images, write amazing headlines and share them all over creation.

That ebook you've been thinking about isn't going to write itself.

Plus, you've been slacking on guest posting, and you'd love to figure out how to finally make some real money from your blog.
You had no idea how much work it would be.
And to be honest, the hard work isn't even the problem. You don't mind working hard if you're actually seeing results. But here's the thing...you feel like you're getting nowhere.

You're starting to lose steam and beginning to wonder if you'll ever be successful.
Truth bomb: Your current system isn't working.
You're overwhelmed by all the advice and options...all the things you're "supposed" to be doing, but aren't.
You're starting to wonder if you should just give up. You feel like you're working SO hard, but not making any progress.

You're getting pulled in so many directions that you're having trouble focusing and figuring out what to do next.

I know how frustrating and overwhelming it can be because I've been there, and I see my readers struggle with this over and over again.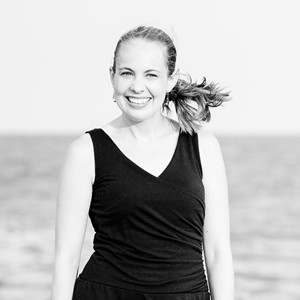 I'm here to help.
Hi there, I'm Emily and I help overwhelmed bloggers reach their goals faster through a magical combination of business planning and time management.
A fun fact about me: I'm easily overwhelmed. The last time my parents took me to Disney World, I cried after we had been at the park all day and no one else was ready to go home. I was 25 years old.
My family loving refers to me as "a delicate orchid" because I'm so sensitive. 🌸
As you've probably noticed, modern life isn't built for people like me. Heck, my life isn't built for people like me.
I've got two kids under the age of 5, a husband who's been gone more than 12 weeks this year for work, and I live in a developing country. Things like going to the bank or the doctor can take me hours, or even days. (Not joking…when I was pregnant in Mozambique I had to FLY on an AIRPLANE to ANOTHER COUNTRY just to go to the obstetrician.)

The nearest family support is 10 time zones away, and I've made 2 international moves in the past 3 years.

Basically, it's a recipe for overwhelm.
But to everyone's surprise (except my own), I manage just fine.
The number one thing I hear from other people is, "I don't know how you do it!"
Well, let me tell you how I do it:
I'm a planning ninja. 📅

I've got a system for everything. 📔
I manage my time ruthlessly. ⏰
And, as you can probably imagine, I don't have a lot of extra time on my hands for blogging.
Luckily, the same principles apply.
Because overwhelm? It always has the same root cause.
You're overwhelmed because you've got too much to do, and not enough time.
But those are just symptoms of a bigger problem.

Do you know why you have too much to do?

Why you feel like you never have enough time?
The real problem is that you don't have a concrete and actionable plan for your business.
And without a plan, you lack the clarity and the confidence to truly grow.
The solution?
A radical new approach to business planning.
There's a reason why most bloggers and solopreneurs don't have a clear plan for their business. Planning is hard! You have to think three steps ahead of the present moment, break down big goals into manageable tasks, and say no to a lot of distractions.
There's a reason why most people struggle to stick to their plans, too. It takes discipline, sacrifice, and great time management skills. Most of us simply haven't learned or developed those skills.
But you know what happens when you finally know how to plan effectively AND execute on that plan?
You wake up every morning EXCITED to work on your business because you know exactly what you need to do to reach your goals.
You finally feel confident making decisions about your business because you have a clear road map to success.
You have more time for real life because you no longer feel like you need to be working all the time. Your blog and business grows on autopilot, and you know, for a fact, that every minute you put into the business is bringing you actual results.
Imagine being able to achieve all that in just 5 weeks with a proven system that you can use again and again.
Say "Hello" to Planning for Success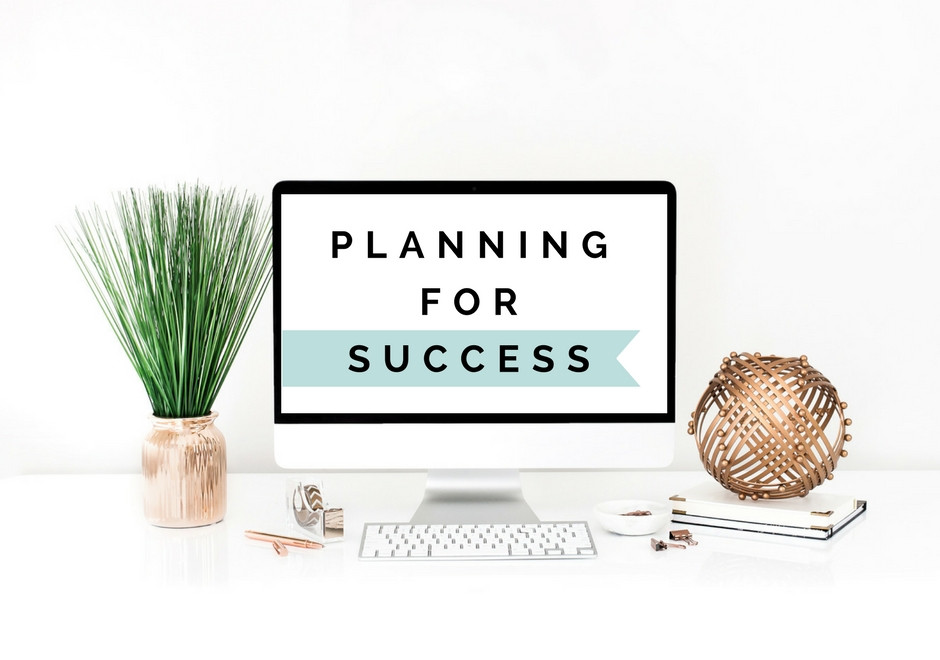 Turn your ideas into direction with the ultimate business planning course for solopreneurs: a 5-week course that will change the way you do business forever.
Each week, you'll access a new learning module designed to help you clarify your business goal, prioritize your workload, and manage your time more effectively. Each module includes several engaging video lessons, useful worksheets, and clear, actionable advice that will help you grow your business with less stress.
You'll have lifetime access to the course, so you can return to the materials again and again as your business grows. Plus, you'll be "grandfathered in" for new updates, so if and when I add more materials to the course, you'll be the first to know.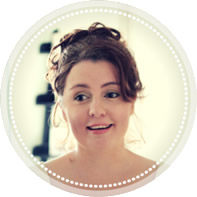 Here's how Planning for Success helped Cath:
Before I took Planning for Success, I was so stuck. I had a million half-formed ideas and vague intentions about my blog and I couldn't make progress on anything.
I've been brain dumping for months and wasted pages of my bullet journal because I had no idea what the next step was after dumping it all out. I also used to get distracted by whatever new idea caught my fancy.
My favorite part of the course was listing out everything I could think of to get closer to my goal and then prioritizing it. I feel like other planning and productivity resources either skimmed over this or I just haven't understood it until now.
After taking the course, I've gotten more high priority things done than I have in months. I updated my resource list and started working on an ecourse. All things I've had on a massive and totally unmanageable to-do list for months.
- Cath Oneissy, CatherineOneissy.com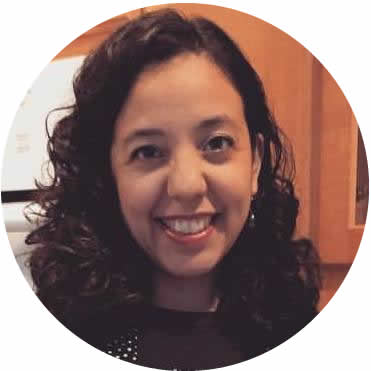 Here's what Stephanie had to say about Planning for Success:
I knew Planning for Success went over making a business plan and productivity tips, but to be honest, I bought it for the 3-hour workshop to create a no-fail digital product, and I wanted to participate in the Facebook group since Emily is really nice and so helpful.
I was blown away by Planning for Success! The tips presented in this course were exactly what I needed to hear in the midst of an overwhelming month for me. I will be using the productivity tips to helps me have a successful year of blogging in 2018! I got more out Planning for Success than the Michael Hyatt Best Year Ever course I bought a couple of years ago and only had one year of access to.
I feel like I got the course for a steal after taking the course and finding out everything that was included.
-Stephanie Donahue, AromaMama.com
What's inside Planning for Success?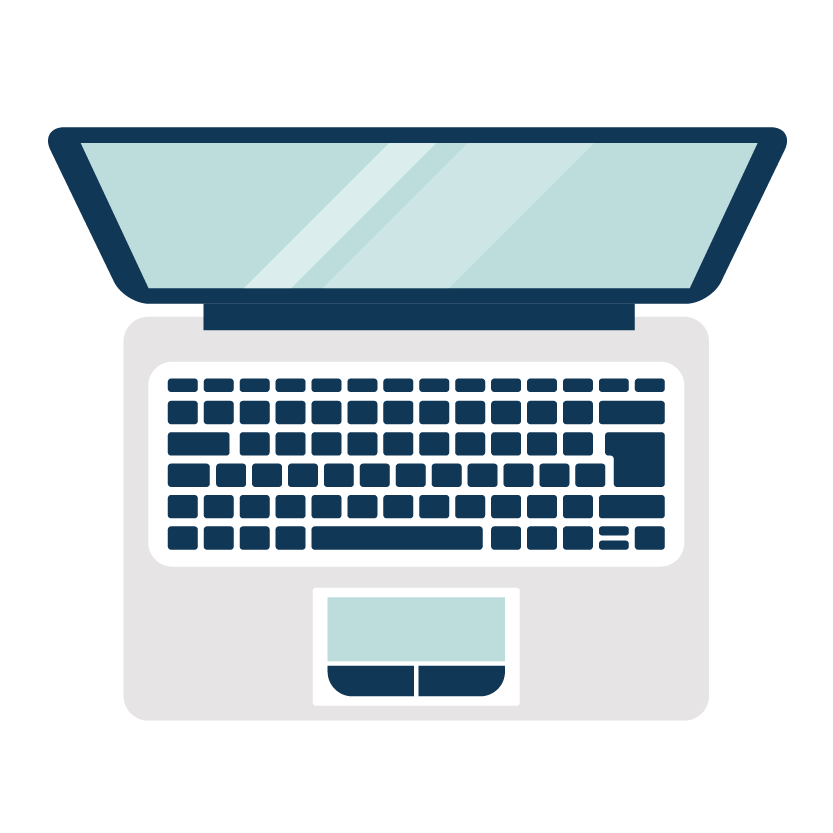 TAKE STOCK OF YOUR BUSINESS. Most of us are so focused on the hustle that we forget to pause and see what's working and what's not. In this module, you'll take a cold hard look at your business so that you know exactly what's working for YOU right NOW and what you can drop.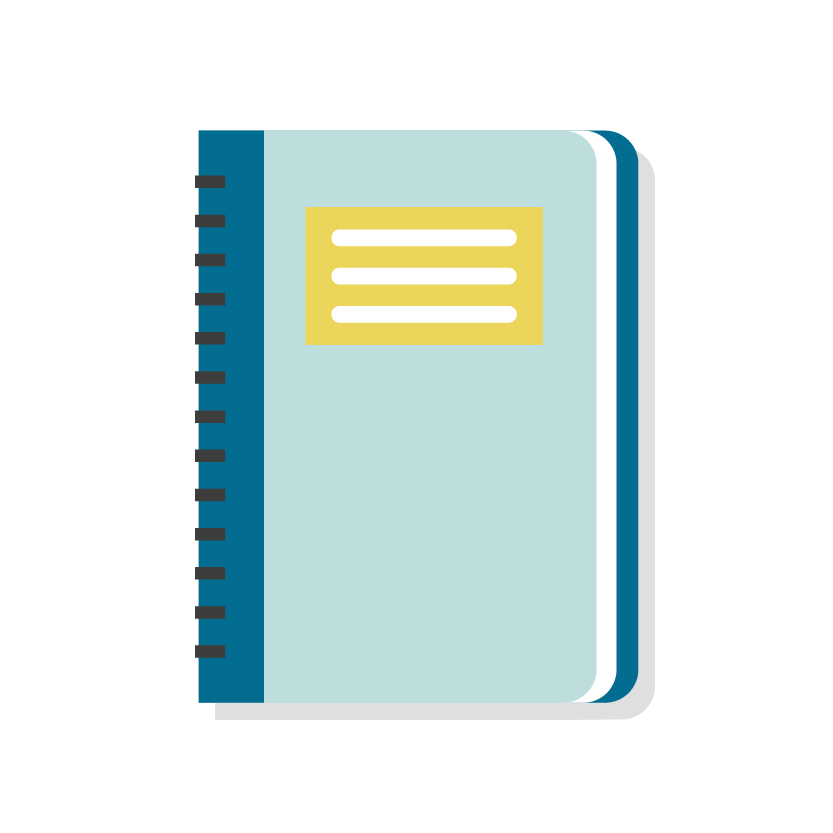 CREATE YOUR PLAN. Once you know what's working (and what's wasting your time), you'll create a strategic plan for your business. This customized, comprehensive business plan will be the foundation of your success in the coming year.
PRIORITIZE YOUR TASKS. The number one reason why people fail to stick to the plan? They don't know how to break it down into bite-sized pieces. In this module, you'll learn how to break down a big project into manageable action steps and prioritize those action steps so you can reach your goals faster.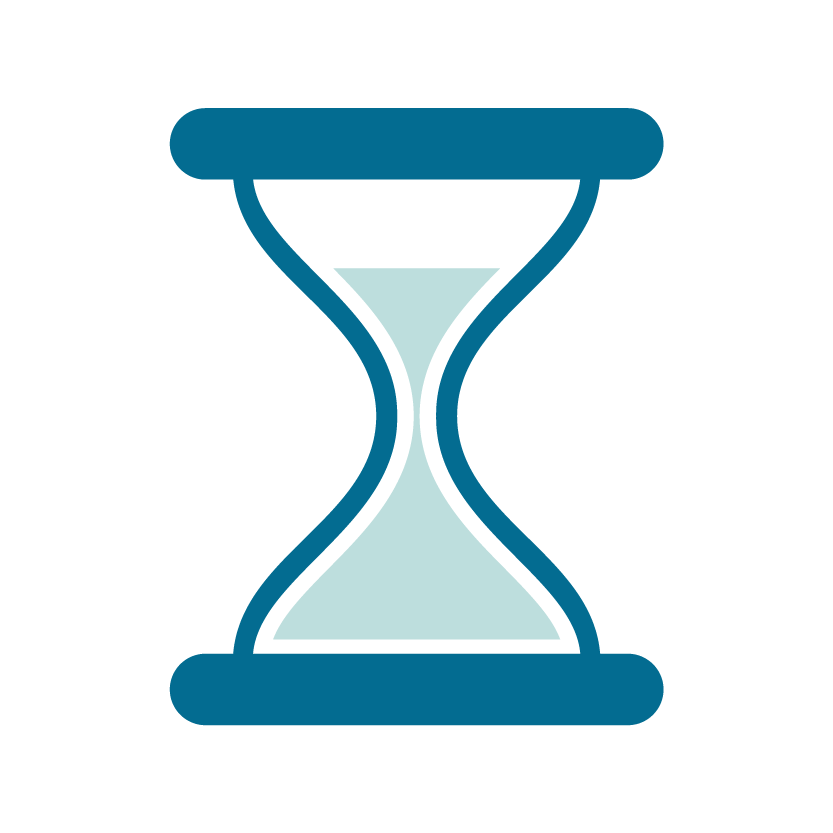 CRAFT THE PERFECT SCHEDULE. If you're squeezing blogging into the margins of your day because you've got a family to take care of, a day job to show up to, or freelance gigs that pay the bills, then you know how important it is to manage your time well. Learn how to create an effective and sustainable schedule for yourself using the nine proven time management techniques in this module.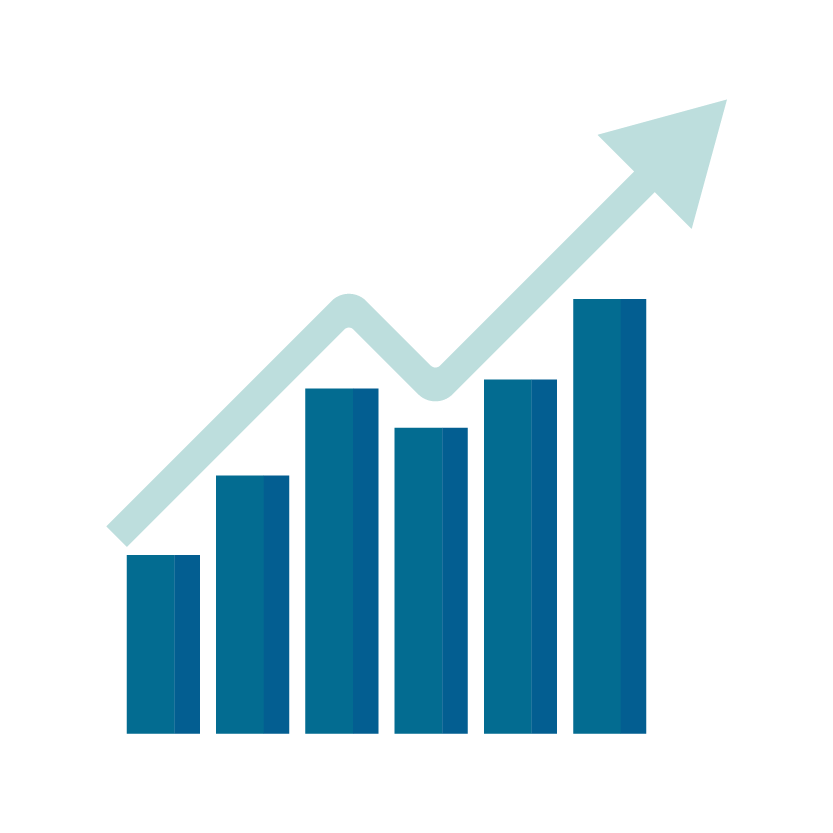 TURN YOUR IDEAS INTO ACTION. Great plans are useless if you're not taking action. Trust me, I know this from personal experience. In this module, you'll dig into the root causes of procrastination and learn several ways to just get things done, even when the tasks feel scary or insurmountable.
Course Curriculum
Welcome!
Available in days
days after you enroll
Evaluating Your Business
Available in days
days after you enroll
Creating Your Plan
Available in days
days after you enroll
Here's what's included: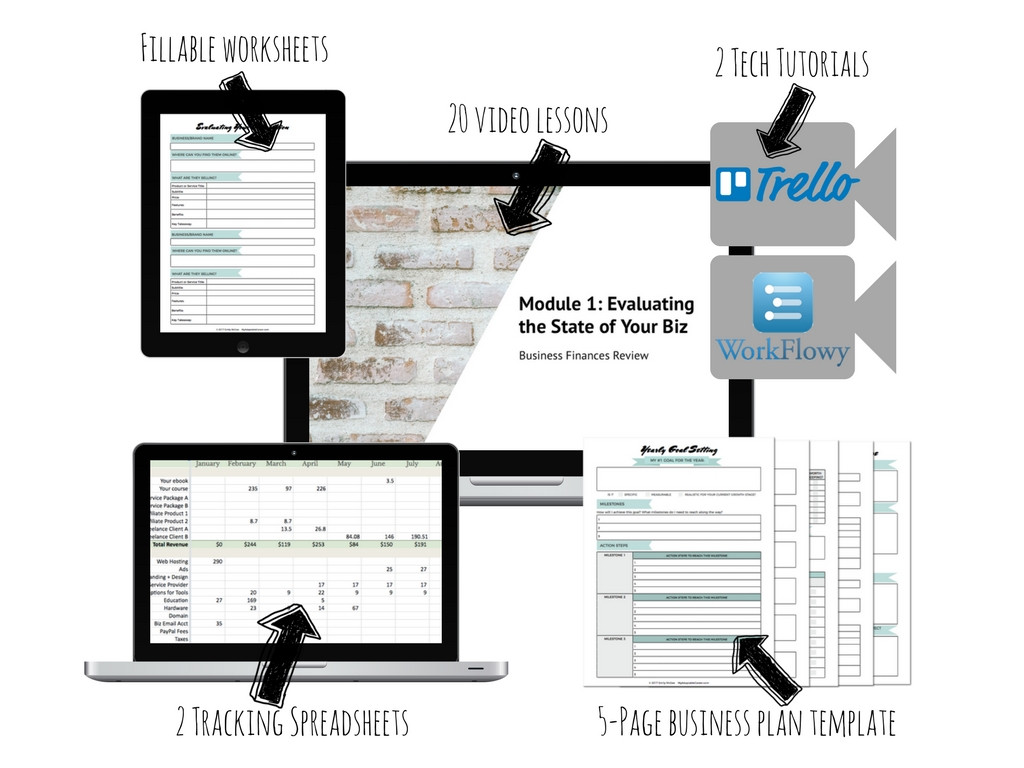 20 VIDEO LESSONS These engaging videos cover everything you need to learn broken up into short, easy-to-digest lessons. I include actionable steps, screenshots, and business insights from my own planning so you can apply what you learn to YOUR biz, right away. ($500 value)

5-PAGE BUSINESS PLAN TEMPLATE Create a streamlined and actionable business plan using this gorgeous printable and fillable PDF template. ($30 value)
FILLABLE PDF WORKSHEETS This course isn't just about learning theory. I want you to be able to apply everything you learn right away. These worksheets will help you organize your ideas, create an actionable business plan, and manage your time more effectively. ($10 value)

2 TECH TUTORIALS Learn how to slay overwhelm by using two different free apps to organize your ideas and prioritize your to do list. ($50 value)

2 BUSINESS TRACKING SPREADSHEETS Track your financials on one done-for-you spreadsheet and your website metrics on the other. I've already populated the spreadsheets with the formulas you need to zero in on the nitty-gritty details of your business. ($30 value)

LIFETIME ACCESS TO MATERIALS Your business is constantly evolving. With lifetime access to all course materials, you'll be able to evolve with it. You'll also have access to all future updates, forever! ($300 value)

But wait, there's more!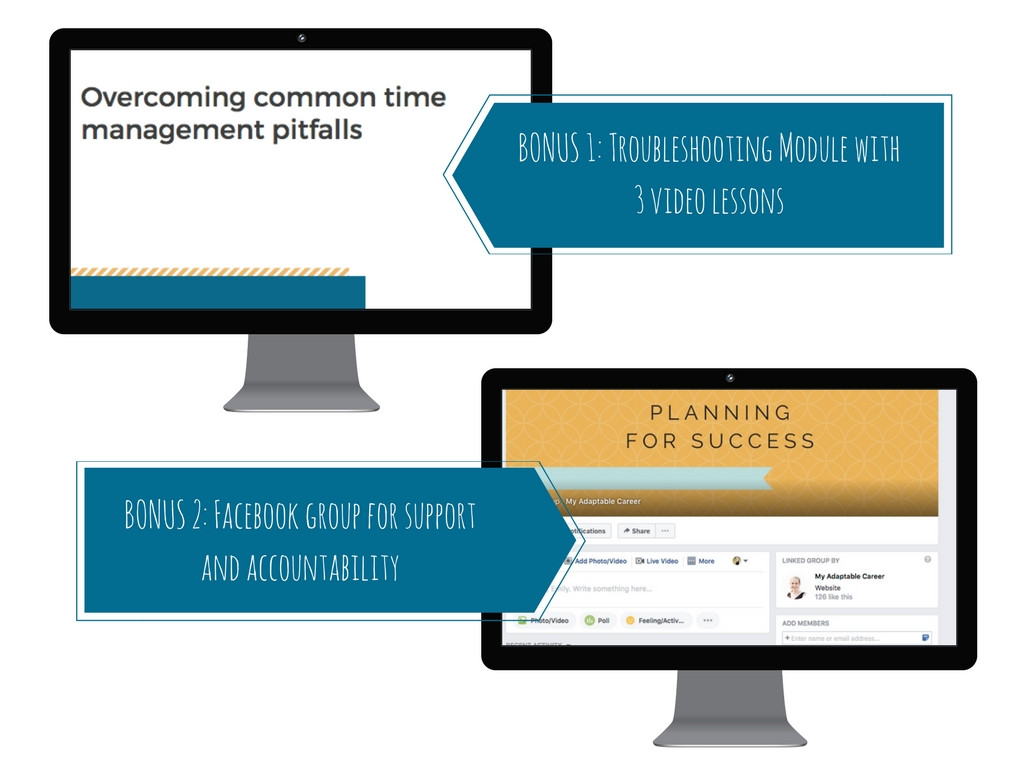 BONUS #1: TROUBLESHOOTING MODULE Real life is messy, and when you work from home, the mess can interfere mightily with your productivity. Here are my tried and true solutions for avoiding distractions (I see you Shiny Object Syndrome!), recovering from interruptions, and overcoming overwhelm. ($50 value)
BONUS #2: SUPPORT AND ACCOUNTABILITY GROUP This is actually my favorite part of the program. The truth is, growing a business isn't always fun. When the going gets tough, you need to connect with others in the same boat as you, ask questions, start conversations, and maybe even vent a little.
The Planning for Success Group is a private group on Facebook EXCLUSIVELY for Planning for Success students. You'll network and strategize with a group of supportive and motivated business owners just like you. I'll be in there to help answer questions, level up your strategy, and support you in your business journey. ($200 value)

Total Package Value: $1170
Yours for only $247!!

Plus, a BRAND new bonus, just for you!
🎉 The Planning for Success Business Planner 🎉
This gorgeous printable planner is the perfect complement to the course. It's specifically designed to help you break down your big business plans into actionable steps so that you can reach your goals with ease.
I've spent the past 10 months buying and testing planners, taking notes and using everything I've learned to create the perfect planner for you.
It's got yearly, monthly, and weekly spreads to help you organize your time and seamlessly turn your big picture plans into daily to dos.
It's fillable and printable, so whether you prefer to use a digital planner or a physical planner, I've got you covered.

It's got reflection prompts and tracking sheets, so you can track your results and evaluate what's working and not working in your business.

Here's a glimpse at a few of the pages inside: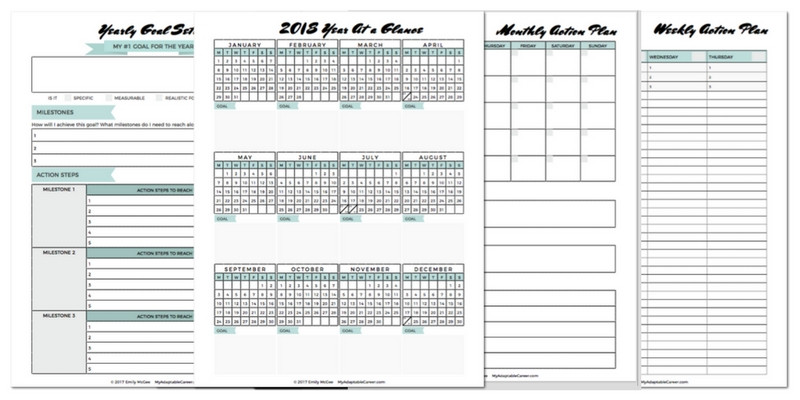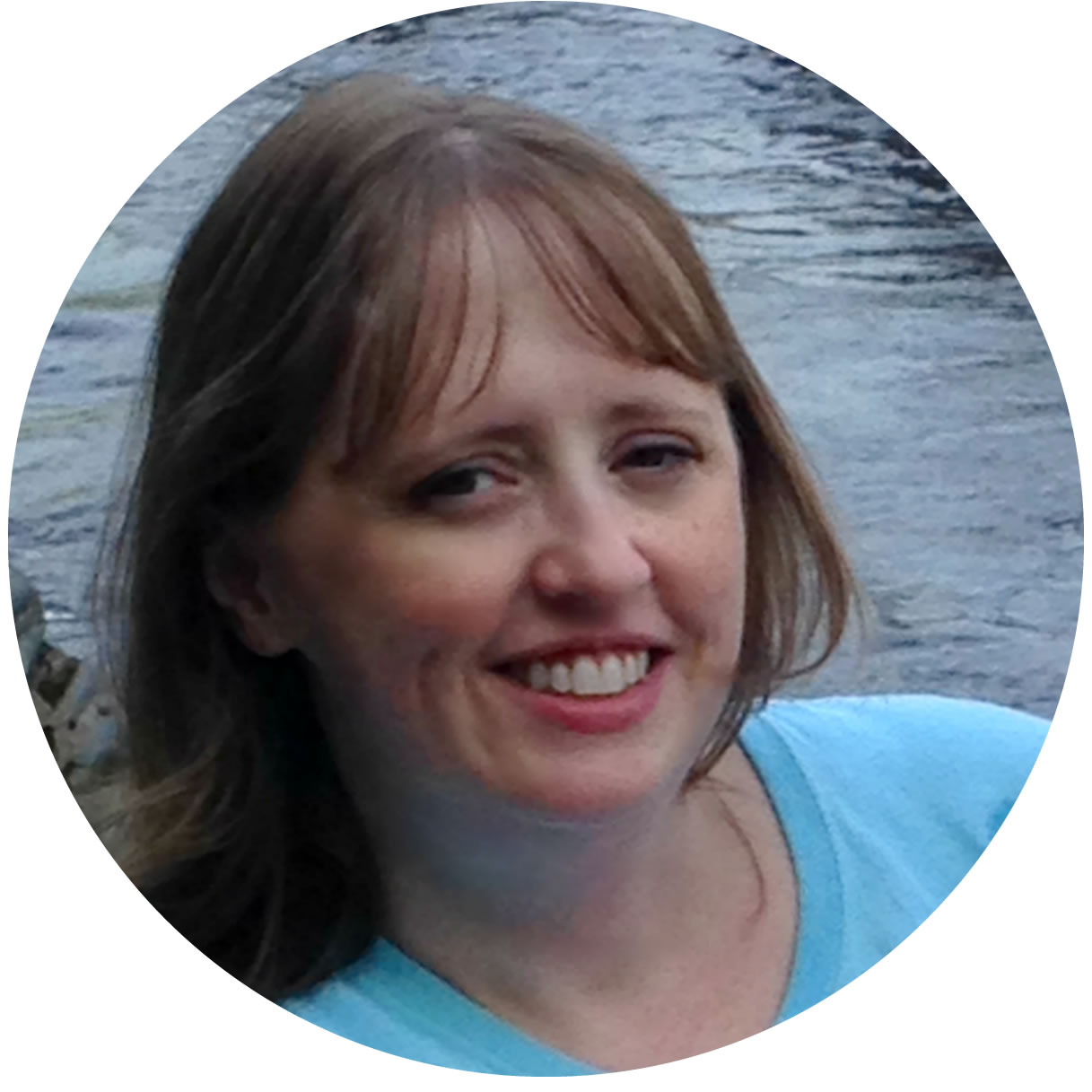 Here's what Darcy had to say about Planning for Success:
Emily, I want to thank you for your amazing course! I consider myself an "anti-planner", but knew I needed to try to get organized in order to be successful with my blog.
I am so happy I choose Planning for Success! You break down everything in small, actionable steps and explain why each step is important. That is crucial for me, if I don't have a why behind doing something I am probably not going to do it. I also appreciate your emphasis on doing what works for me. We all process things differently. Oh, and your planner is amazing!
I have purchased your Blogging Plans, taken your Content Creation Challenge, purchased Planning for Success, and can't wait for the "No Fail" Digital Product Workshop! I would highly recommend all your products. You are so genuine, and I feel like I am learning from someone who "gets me."

- Darcy Brown, ObsessedMom.com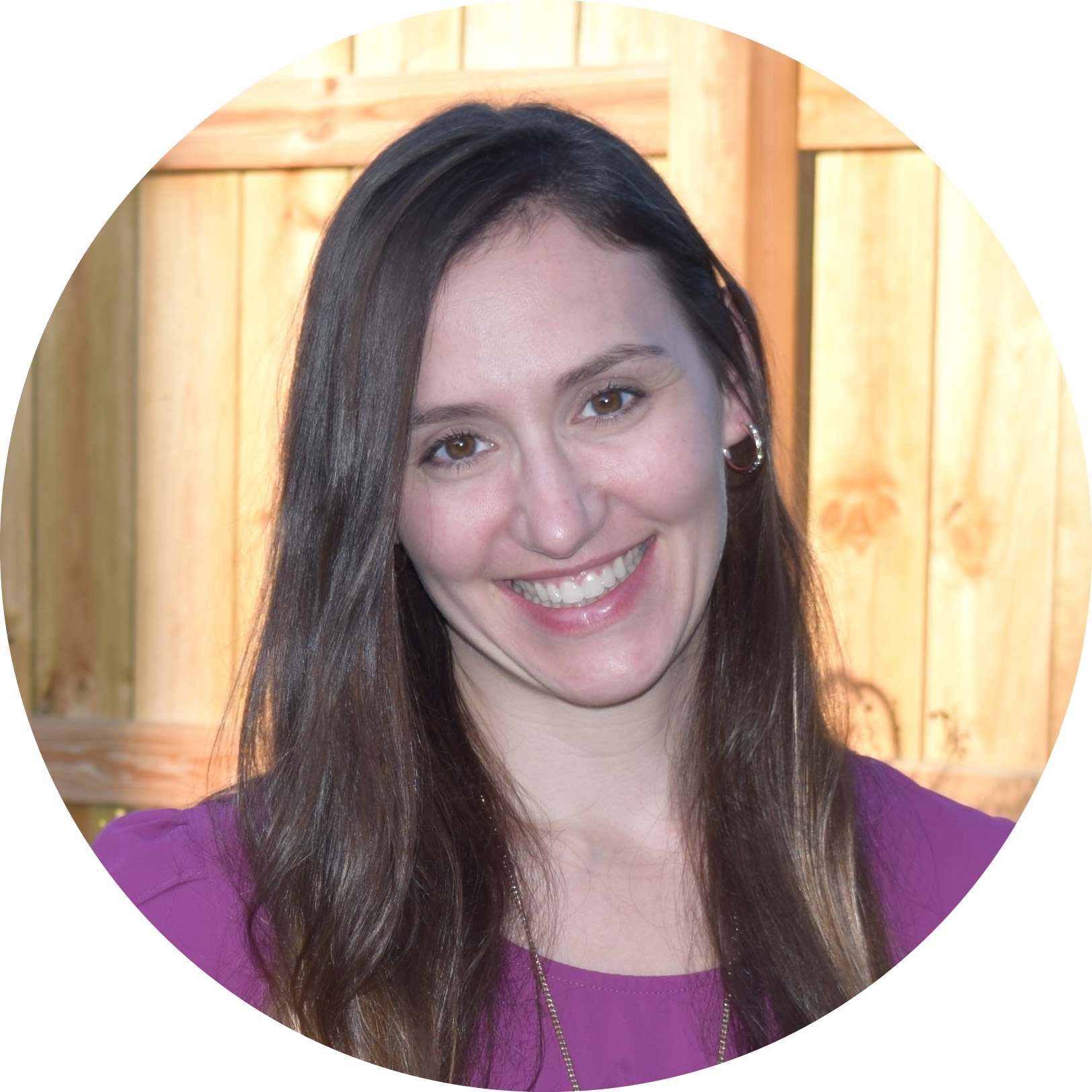 Here's how Planning for Success helped Kristin:
I jumped in right away on the first two modules, but then my kids got sick and I had to take a break. But just from that and your bonus printable blog planner, I was able to really break my goal down into chunks and focus on one thing at a time.
I set my focus to grow my email list. And I more than tripled it in January. I can't wait to implement more that I have learned from you. I'm beginning to believe I may yet achieve my goals and really make this blogging business work.
- Kristin Mullen, TotallyTheMom.com
Here's what happens after you click to enroll...
✅ You'll head to the payment page, where you'll enter your best email address and pay for the course using Paypal or a credit card.
✅ Right after you pay, I'll send you two emails: one with your receipt and log-in details for the course area, and one with the link to join our amazing private community.
✅ You'll immediately have full access to the entire course. Work through it on your schedule, then share your questions and celebrations in our private community.
Build a business that fits your life.

Planning for Success is designed to help you gain clarity and confidence as a business owner. You'll find lots of support, insight, and advice on the intangible parts of business growth (like mindset) that will help you level up without working more.
The unique combination of planning and time management strategies in the course will help you create a sustainable and profitable business. My goal is to help you grow a business that fits into your life, and not the other way around.
Your Instructor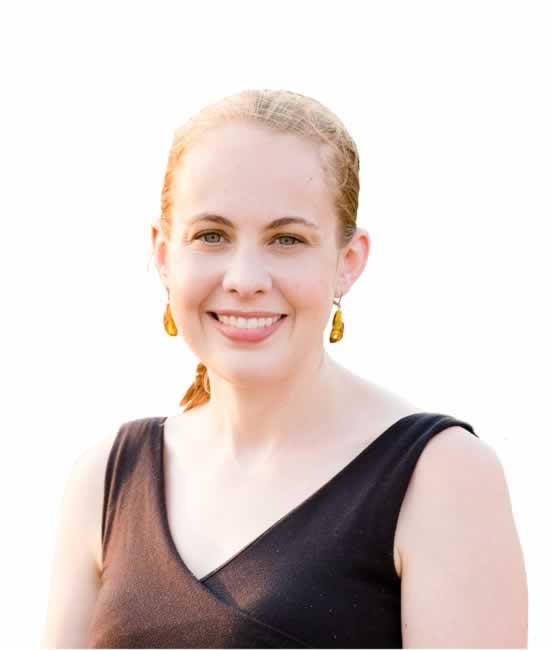 I'm a part-time blogger and full-time mama who helps bloggers overcome overwhelm so they can reach their goals faster.
I'm passionate about supporting side hustlers and solo biz owners because I know firsthand the struggle of never having enough time. Since starting my first blog in 2012, I've had two kids, lived in four different countries on three different continents and worked both full-time and as a freelancer.
During my 5 years in business, I've helped dozens of clients grow their online businesses with less effort and stress with my simple approaches.
Now I'm helping bloggers and side hustlers like YOU do all that at a fraction of the cost of hiring a business coach. When I'm not teaching or strategizing for my own business, you'll find me reading celebrity gossip magazines, snacking on licorice, or planning ill-advised trips with my two young children.
---
Frequently Asked Questions
Do you offer refunds?
Absolutely. I want you to feel good about the decisions you make for your business, so if you're not completely satisfied, I'd be happy to refund you, no questions asked, within the next 30 days.
Is this right for me if I only have a few hours a week to blog?
Yes, this is the perfect course for side hustlers and part-time bloggers. Because this is a self-paced course, you can start and stop any time and work at your own pace. You'll have lifetime access to the course, so you can access the materials when it's convenient for you. The course content is carefully designed to help you prioritize your blogging tasks so that you learn how to make the most of those few hours of blogging time you have available each week.
I'm a full-time blogger. Is this course right for me?
Absolutely. If you blog full-time, but you want more work-life balance, Planning for Success is perfect for you. The course will help you plan strategically for your business growth and learn how to manage your time better. Many full-time bloggers are stuck on a hamster wheel of hustle, working long hours for little return. As a full-time blogger, you have the most to gain from the strategies taught in Planning for Success.
I haven't started my blog/side hustle yet. Is this course right for me?
Probably not. If you're about to launch a new blog or business, you've got enough on your plate already! You need to set up the tech, figure out your niche, and start getting some content published. Once you have the basics down, I hope you'll join me in Planning for Success.
What's the difference between this and all the other business planning courses out there?
Planning for Success is specifically designed for people like you, side hustlers and part-time bloggers who's number one struggle in starting a business is never having enough time. There's no fluff here, just real strategies for cutting through the overwhelm and getting the essential work done.
What if I fall behind?
There's no falling behind here! You're on your own journey, and I'm here to support you. You have lifetime access to the course, so you can work through the materials at your own pace.
How much time do I need to invest to see results?
I suggest that you set aside 2 hours a week to work on course materials. About half that time will be spent learning. The other hour a week you'll spend implementing, testing out the strategies and systems you've learned from the course.
Do you offer payment plans?
After much consideration, I've decided not to offer a payment plan. I simply don't want either of us to be stressing about payments.
So, what'll it be?
You could spend $247 for an introductory 30-minute session with a business coach.
✅ Or you could spend $247 on a complete, 5-week business planning system that will help you slay the business demons of overwhelm, procrastination, and slow growth.
✅ Or you could invest in your business and make real progress towards your goal of staying home with your kids, leaving your soul-crushing 9-5, or traveling the world while your freedom business pays the bills.
You could keep pasting together random tactics and continue to feel exhausted and overwhelmed while your business hobbles along, making no real progress (or money).
✅ Or you could step into the role of CEO, and run your business from a place of confidence and clarity.
✅ You could prove to yourself and your doubting family that you have a profitable business and a sustainable plan for growth.
✅ You could grow your business, see big results, and know that you're taking the right action to move your business forward. And you could do all this without working all the time and without feeling lost, frustrated and overwhelmed.

Isn't it time that you started Planning for Success?
This course is not open for enrollment.